Harris Plumbing – The Plumbers YOU Can Count On!
The Harris Plumbing family – Professional Plumbing contractors since 1974 –  and the plumbing professionals at Harris Plumbing in Barrie, Aurora / Newmarket, Huntsville and Muskoka, look forward to providing you with fast, friendly, reliable services.  We take pride in our high quality workmanship and exemplary customer service.  We use only quality products with the best warranties.
Drain problems?  We are specialists in drain cleaning, clearing, inspections and emergency replacements. So if you need a reliable, efficient, highly trained Drain Contractor with all the right equipment to get your job done thoroughly, and you live in York Region (Aurora, Newmarket, Richmond Hill, Georgina) or Simcoe County (Barrie, Orillia, Muskoka, Huntsville), call Harris Plumbing, the drain cleaning experts.
Emergency service needed? If you need an emergency plumber quick, keep our # at your fingertips ~  we're at your service 24 hours a day, 7 days a week, 365 days a year.
Proudly family owned and operated, YOU can count on us in York Region, Simcoe County and Muskoka !
24 / 7 Emergency Service plus all Plumbing Repairs and Renovations
We use Up-Front Pricing – pricing that you approve before we do any work. No surprises afterwards 

Serving Aurora / Newmarket areas, Barrie / Orillia areas and Muskoka / Huntsville areas for 40 years!
In fact, we charge based upon "Straight Forward Pricing", letting our clients know exactly – up front – how much the costs will be before your work is started! Our technician arrives at your home with a "warehouse on wheels" carrying over 10,000 parts. This saves you time and money. He will thoroughly diagnose your situation, give you detailed options and up-front pricing. You pay the up-front pricing no matter how long the job takes.
Your professional "White Glove" plumbing team is Steve, Rick, Paddy, Alex,  Kathryn, Kim, Shirley, Pam and Dale in the office and Jef, Adam, Jamie, Mike P, Neil, Scott, Jeremy and Andrew, Ryan, Mike F, Mike S,  Greg, Rob and Nick.
Whether at your home, business or cottage, if you need an emergency plumber in Barrie or a drain contractor in Aurora, want to update your home's plumbing fixtures in Newmarket or renovate your bathroom in Muskoka, give us a call at Harris Plumbing ~ we look forward to hearing from you!
Fully insured (liability & WSIB) and licensed, the friendly plumbing contractors at Harris Plumbing will ensure your plumbing, pump and drain problems are resolved fast and to your satisfaction. In fact, WE GUARANTEE IT!
What You Need To Know ~ BEFORE You Call
A Plumbing Contractor
"The 5 things most plumbers do that drive everyone nuts + how Harris Plumbing solves them"
WASTED TIME Many plumbing companies won't give you an appointment time. They say "how about between 10 + 5". So you spend the entire day watching the clock. Not anymore! At Harris Plumbing we give you an Appointment Window when you call.
TOO MANY TRIPS Some plumbers make 2 or 3 visits before they have the specific parts to repair your issue. This costs you more $ and frustration. We fully stock our large trucks with more parts so we can fix the real problem the first time, saving you $.
STICKER SHOCK This is what happens when you get invoiced "time & material" and their plumber gets paid more, the longer he takes. At Harris Plumbing you get "Up-Front Pricing". We show you the exact amount that the work will cost before your work starts so you can decide. Our plumbers will also show you available options so you can choose the perfect one for you and your budget.
CALL BACKS Many plumbers have a "concrete guarantee" – when their vehicle leaves your concrete drive, their guarantee expires. Not with Harris Plumbing! With HP you get a 100% SATISFACTION GUARANTEE. If you're unhappy for any reason, we will do the repair for free.
VOICE MAIL Sadly, some plumbers rely on an answering machine. Then you have to wait - and hope they will call back. At Harris Plumbing your call is answered 24 hours a day – 7 days a week!  You always talk to a friendly, live person – one who will actually help you.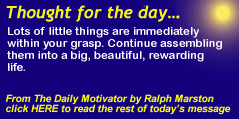 "We service areas within Barrie, Orillia, Muskoka and Huntsville; and Aurora, Newmarket, Richmond Hill and Georgina. To find out more, get in touch with us by visiting our contact page and filling out the contact form."