Harris Plumbing – The Plumbers You Can Count On!
Plumbing is a vital component of any property since it provides the use of necessary water fixtures. While plumbing systems are built to last, they can occasionally run into problems such as leaks, clogs, and malfunctions. It can be extremely tedious to work and repair on your own plumbing, especially if you are unfamiliar with handling such delicate systems. Perhaps you should leave the job to experts such as Harris Plumbing.
Harris Plumbing Inc. is a completely family-owned and operated professional plumbing company that has been in business for more than 40 years! We are proud to offer reliable, fast, professional, and trustworthy plumbing services to each and every one of our customers. Clients in Barrie, Richmond Hill, Muskoka, Huntsville, Aurora, and Newmarket who need an emergency plumber are free to call upon our services in a pinch if they are suddenly beset by a plumbing problem; we will immediately attend to their needs and ensure that their plumbing continues to function. Folks from the York Region and other select areas looking for plumbing companies should hire us, because we provide unparalleled service.
We've been clients of Harris Plumbing for over 5 years. They installed all the plunbing in our new build and they continue to deliver exemplary service everytime! They are always polite, thorough and knowledgeable.
When customer service is amazing from admin staff to service techs, it is important that you know.  If a potential client needs a personal reference, I would be delighted to speak with that person. No problem!      Elizabeth Colbeck   
Why Should You Choose Harris Plumbing
Do you need a plumbing company in that cares enough about you as a customer? We set ourselves apart from other plumbing companies by striving to provide exceptional and friendly service. Here is a list of reasons why you should call us the next time your plumbing needs some fixing:
We have a lot of experience handling, repairing, and replacing plumbing and water systems. For 40 years, our plumbers have served Richmond Hill, Barrie, Aurora, and other areas in and around the York Region. If you need a plumber that is well-versed in all plumbing issues and solutions, we are the people to call.
Once we are called for maintenance or repairs, we will first assess the condition of your current plumbing, and then quote you an upfront cost for the entire repair job needed. We do not want to charge you with hidden fees for our plumbing services, and we are honest with our pricing.
Our Barrie plumbers and drain contractors are all properly uniformed, courteous, and very professional. They will not only work their hardest to resolve any plumbing problems you might have, but they will also make sure to clean up after themselves to spare you from having to deal with the mess afterwards.
Harris Plumbing is very committed to providing quality plumbing work that the company has warranties for its services. Customers not satisfied with our work are welcome to approach us for their concerns, and we will be happy to accommodate their requests.
Our customers can feel a lot more confident choosing us because we are fully insured (liability and WSIB) and licensed. Now you can hire a plumber in Barrie knowing full well that he has everything covered, including his own safety.
In addition to plumbing, Harris Plumbing Inc. also offers a complement of other services such as drain cleaning, kitchen and bath renovation, and even specialized plumbing maintenance for those who own cottages. Should you need drain cleaning services in Aurora or a new bathroom for your New Market home, you only have to call us to make it happen.
Drain Cleaning Experts
Clogged and slow drains may look like the simplest plumbing problems you will ever encounter, but not all drains can be fixed with a cleaning solution. Perhaps a pipe down the line is misaligned, or a substance that cannot be easily dissolved by cleaning agents is blocking the way. Homeowners looking for plumbing companies in Barrie, Muskoka, and Aurora who need drain cleaning services can come to Harris Plumbing for their problems.
Our drain cleaning experts provide our customers in and around the York Region with professional cleaning and clearing services. Armed with their skills and proper equipment, they first assess what is causing the clogging, and then work to fix it. Our drain cleaning team is also prepared to conduct replacements for clients if the problem pipes prove to be too damaged for repair.
Emergency Plumbing
There are plumbing problems, and then there are plumbing nightmares. There will be rare occasions when your water systems start going haywire and cause so much chaos and mess. Whether it is a major leak or a backed-up sewer line, you will want these types of issues immediately resolved before they get out of hand. Harris Plumbing is a capable emergency plumber, ready to address your urgent plumbing concern when you most need it.
Harris Plumbing Inc. employs a team of skilled plumbers that service areas within York Region, Simcoe County and Muskoka. If you have any questions for us, you may call us though any of our contact numbers, which are all listed on the contact us page.
What You Need To Know ~ BEFORE You Call
A Plumbing Contractor
"The 5 things most plumbers do that drive everyone nuts + how Harris Plumbing solves them"
WASTED TIME Many plumbing companies won't give you an appointment time. They say "how about between 10 + 5". So you spend the entire day watching the clock. Not anymore! At Harris Plumbing we give you an Appointment Window when you call.
TOO MANY TRIPS Some plumbers make 2 or 3 visits before they have the specific parts to repair your issue. This costs you more $ and frustration. We fully stock our large trucks with more parts so we can fix the real problem the first time, saving you $.
STICKER SHOCK This is what happens when you get invoiced "time & material" and their plumber gets paid more, the longer he takes. At Harris Plumbing you get "Up-Front Pricing". We show you the exact amount that the work will cost before your work starts so you can decide. Our plumbers will also show you available options so you can choose the perfect one for you and your budget.
CALL BACKS Many plumbers have a "concrete guarantee" – when their vehicle leaves your concrete drive, their guarantee expires. Not with Harris Plumbing! With HP you get a 100% SATISFACTION GUARANTEE. If you're unhappy for any reason, we will do the repair for free.
VOICE MAIL Sadly, some plumbers rely on an answering machine. Then you have to wait - and hope they will call back. At Harris Plumbing your call is answered 24 hours a day – 7 days a week!  You always talk to a friendly, live person – one who will actually help you.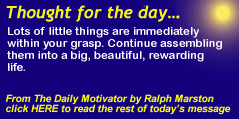 "We service areas within Barrie, Orillia, Muskoka and Huntsville; and Aurora, Newmarket, Richmond Hill and Georgina. To find out more, get in touch with us by visiting our contact page and filling out the contact form."